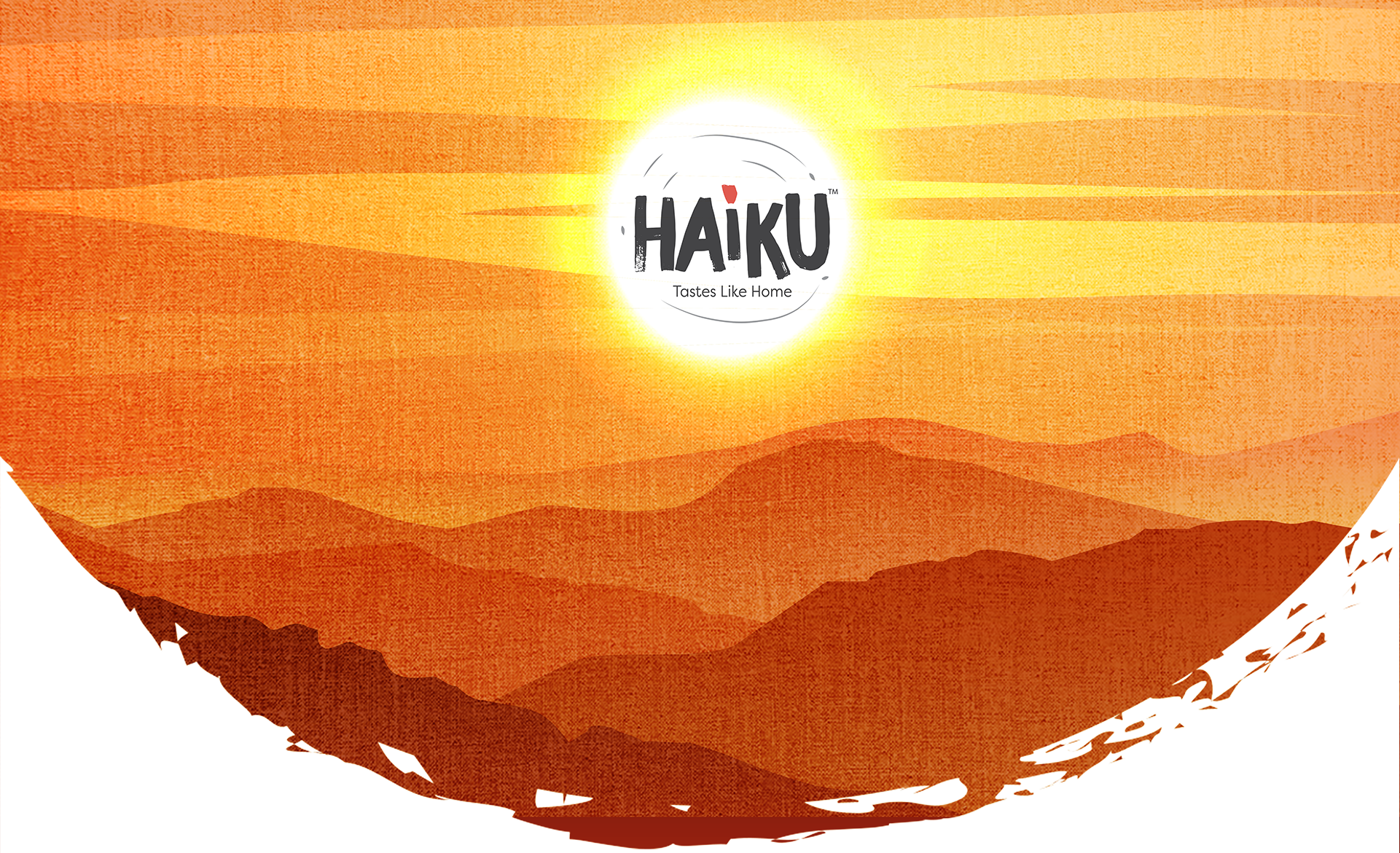 On a journey to create Hi-Quality foods that
taste like heaven and feel like home


On a journey to create
Hi-Quality foods that taste like heaven
and feel like home


We are Brand Haiku, a health-conscious, technology-driven fresh foods company delivering ready-to-cook products and a daily dose of delicious nutrition. Our vision is to help families across Chennai experience the authentic taste of traditional Indian food and make cooking an easy and enjoyable process.
Short, Simple, and Significant
Akin to the short Japanese poetry format that packs impactful emotions into seventeen syllables, Brand Haiku follows a philosophy that packs the goodness of nutrition into an extensive range of ready-to-cook fresh food products.
At Haiku, we consider it our duty to satisfy the taste buds of our customers with instantly gratifying, delicious and nutritious foods. We have a comprehensive understanding of modern consumerism and actively strike a holistic balance between health, taste, affordability, and ultra-convenience.
Haiku is a pioneer in the fresh foods business with our various innovations in Indian food technology. Our introduction of a diverse range of healthier and tastier choices to daily food consumption is dynamically progressing and making a difference across Indian households.
Our product variety includes Healthy Batter, Hi-Quality ready-to-eat wheat bread foods like Chapati, Poori, and Parotta, and compact, pocket-friendly sweets.
We are the first brand in India to launch ready-to-cook food products that address specific medical concerns and diets. Our latest innovations include:
Ready-to-eat Multimillet Chapati, to make dinners healthier
Dia Batter, a nutrition-friendly alternative for diabetics
Multimillet Idli Dosa Batter, for a flavorful breakfast
Haiku follows GMP Standards armed with ISO 22000, HACCP & WASH Certifications, ensuring that we uphold the Hi-Quality of Haiku in every product we manufacture.